Behind the scenes – Hotel Chocolat
Shot over 3 days in April 2022 at ITG studios this was the summer gifting campaign for Hotel Chocolat. The brief was to create a set of images that express the joy and excitement of celebration, giving motion to the boxes of chocolates as if they were exploding like party poppers.
The photography consisted of staging numerous set ups with boxes of chocolates suspended from wires or held on sticks, balancing bottles of gin on perspex cubes and then retouching out the offending items. Each individual chocolate from the selection boxes had to be polished and photographed so it could be retouched into the final explosion composition.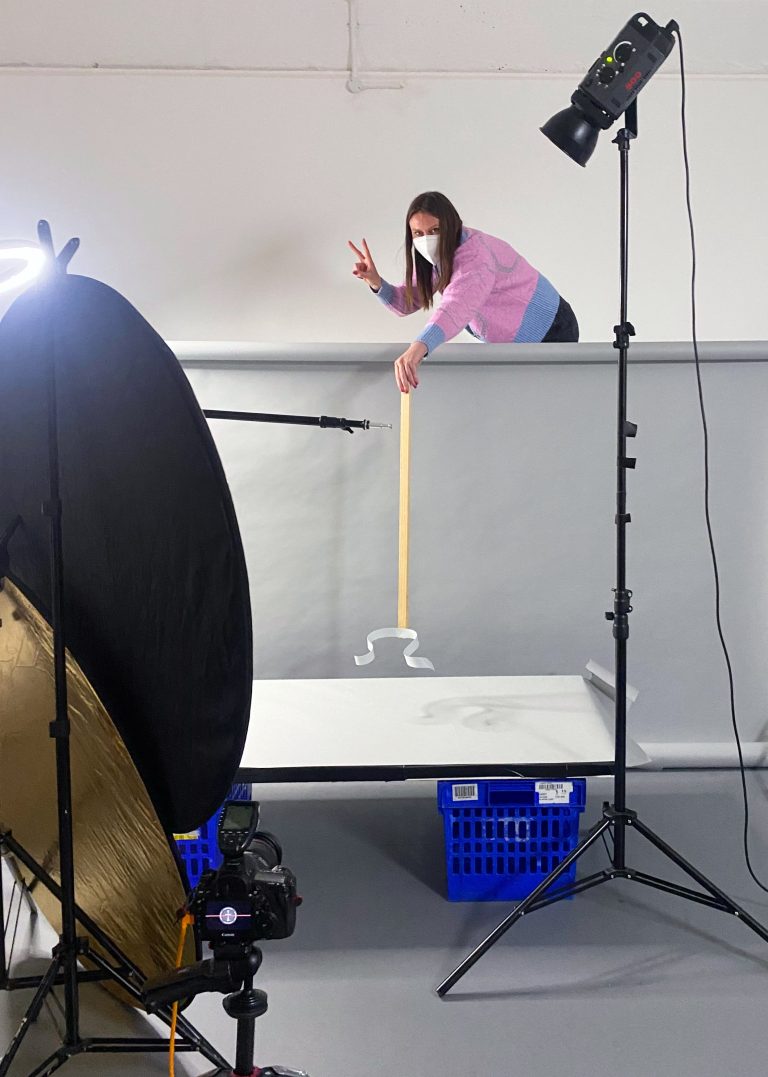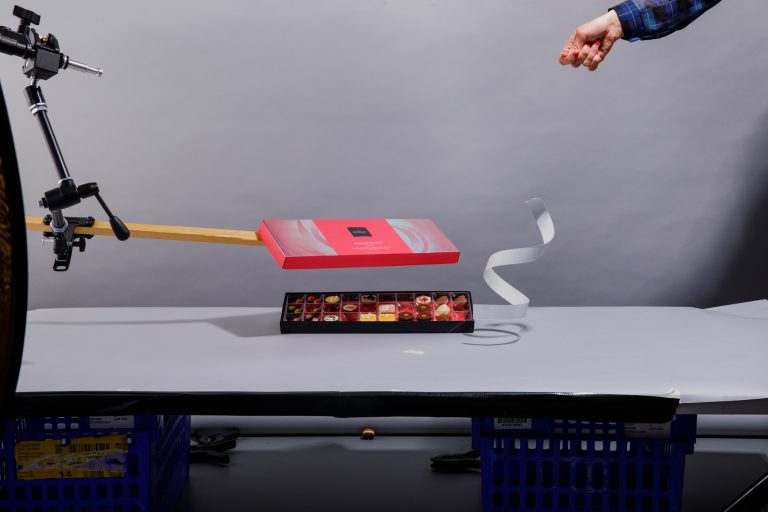 Paper streamers were held on sticks and fishing wire to shoot them in the desired shapes, these were all cut out and re-coloured by an retoucher on set so the final image could be composed live.
Each individual chocolate was polished by hand and shot close up so that it could be arranged into a flying display.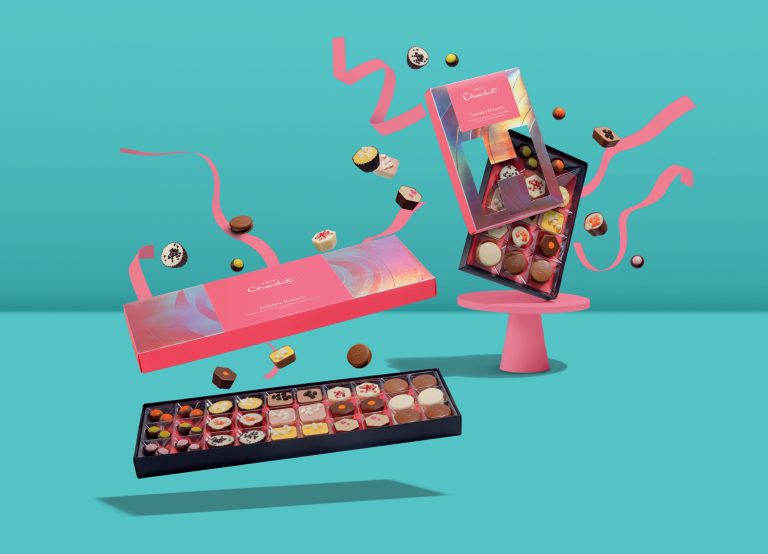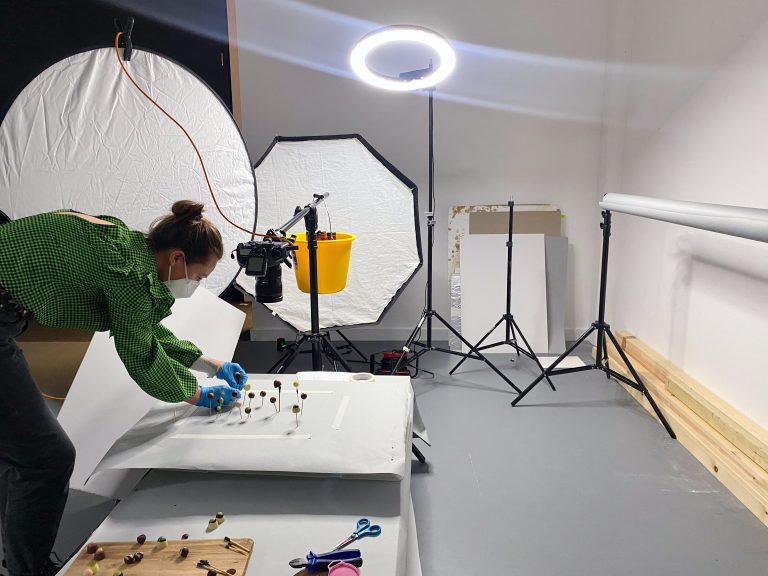 To create the chocolate rainfall effect we had to spear chocolates on sticks at varying heights and positions to create the depth that some pieces would be in focus in the foreground and others would be blurred.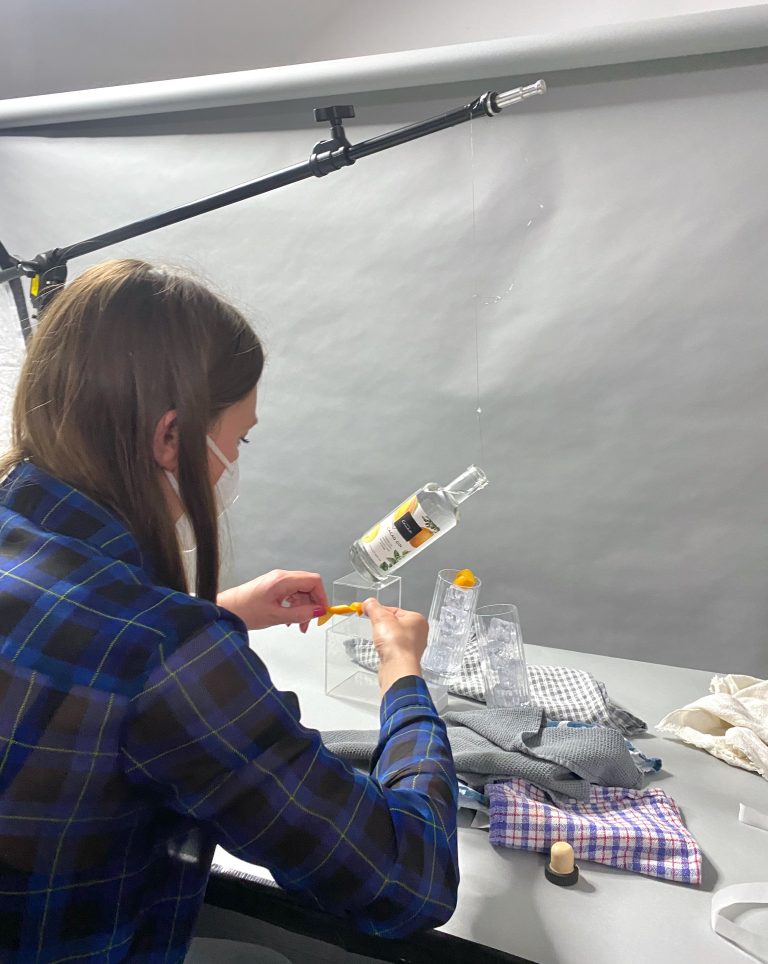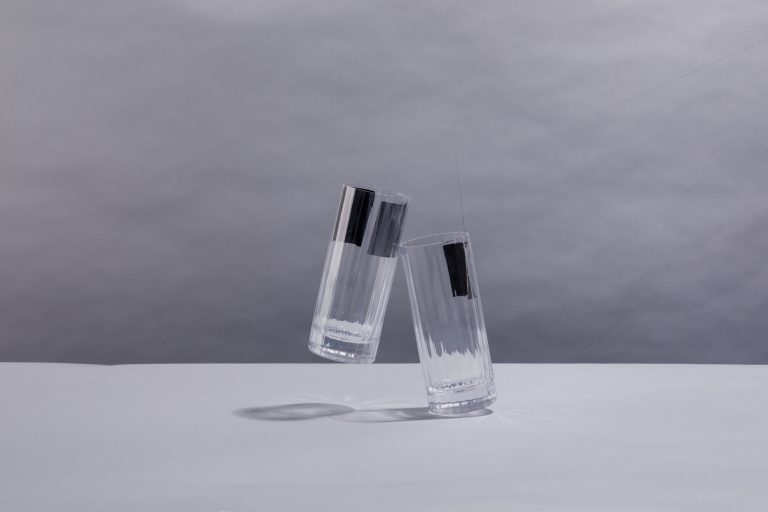 One of the most difficult shots from the shoot was the gin pouring, we needed to maintain the angle of the glassware so it was in the right place relative to the bottle but we needed to have shadows that would be consistent with floating bottle + glasses. This was created by suspending the bottle and the glasses with fishing wire just to get a shot of the shadows that could then be composited into the final image when the blocks and supports were retouched out.
We also had to pour gin from another separate bottle to get the flowing liquid that could be added into the final shot.